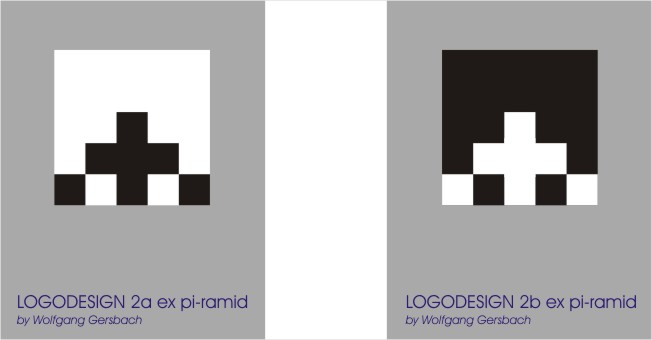 Following the pi-ramid´s first three steps above you will find this logo or sign – here visualized in black and white as positive pattern and as negative, too. This sign has got genuine character and looks recognizeable because of it´s clearly structure and well balanced harmony.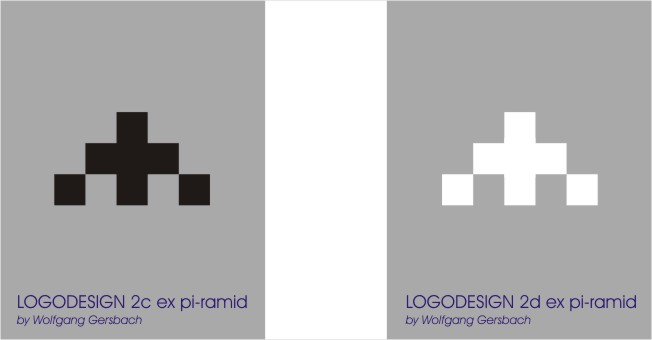 Especially outside of the quadrat this sign has got a special charisma of high competence and efficiency.
Regarding the pi-ramid´s top view (here you can see all 4 sides) you will find this design or pattern – positive and negative picture. Each signs or pattern you see here has got the same facet: the symmetric digits of pi within the pi-ramid are visualized in the same colour value (white or black).